Software Engineer (m/f/d)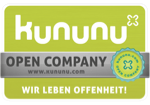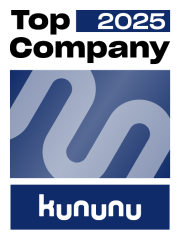 Taufkirchen
Arbeitnehmerüberlassung
Vollzeit
Fachkraft
Luft- und Raumfahrt
Jetzt bewerben
Direkt vom Handy bewerben
Our offer:
Attractive and fair salary conditions
Extensive employee benefit programme "Orizon PlusPoints"
Training measures suiting your tasks and activities
Up to 30 days of annual leave
Personal support and qualified advice from the Aviation Unit offices, e.g. in Hamburg-Finkenwerder, Stade, Augsburg, Munich or Bremen
Your prospective job:
You are acting as Software Engineer (m/f/d) for our client Airbus Defence and Space in Taufkirchen and are responsible for the design, development, test and maintenance of ground software solutions including simulation of ground and space segment items. The range of tasks will cover the entire software lifecycle from high-level requirements
specification to acceptance testing and maintenance of releases. The activities will be performed in close cooperation with the system engineering, operations teams and sub-contractors.

Your responsibilities:
Work with internal and external clients to understand their needs and articulate potential solution options, conducting research on key areas of architecture and technology risk
Develop technical requirements, use case models, data models, class and program specifications and software architecture models
Cyber security will be an inherent part of the tasks
Maintain a working knowledge of operating systems, development environments, frontend and backend programming languages and data architecture
Supporting users after the implementation
Technical assessment of non-conformances, discrepancies and waivers
Support of the quality management process
Your profile:
Completed studies in the field of Software Engineering, Engineering, Aerospace or comparable
Experience in virtualization
Experience in design, development, integration, verification and associated processes
Practical experience utilizing modern development methodologies including agile methods such as SCRUM is preferable
Python and LINUX knowledge
Knowledge of C++, Windows, Eclipse, BASH, SVN , IT, QT, secure protocols, configuration of firewalls, traffic analysis
Knowledge of ground segments and standard protocols used in ground and space application
Experience with ESA and ESA standards would be a plus
Fluent English language skills, both spoken and written
German knowledge would be a plus
Your partner:
Orizon GmbH is your capable partner when it comes to standing out from the crowd on the labour market. With our individual advice you will find the job that suits you best. Being among the top ten German HR service providers, our company's range of services includes the personnel secondment and placement of both skilled workers and executives of all professional fields.
Orizon's "Aviation" unit is the specialist for personnel secondment in the aerospace sector and – thanks to its excellent industry experience – offers you interesting perspectives in this field. You have an appropriate qualification and are interested in working in the aerospace sector? Or you already have gained experience in aerospace? Then, we are exactly the right partner for you.

Bewerbung und Rückfragen
Wir freuen uns auf Bewerbungen (unter Angabe von ID-Nummer 90605, Verfügbarkeit und Gehaltsvorstellung) gerne per E-Mail an aviation@orizon.de oder über unser Bewerbungsmodul auf dieser Seite.
Für Fragen steht Kai Bachmann gern unter der Telefonnummer +49 421 16037-72 zur Verfügung.
Weitere Stellenangebote finden Sie unter orizon.de
Wir nehmen den Schutz Ihrer personenbezogenen Daten ernst: www.orizon.de/de/datenschutzvereinbarungen
Verarbeitung des Lebenslaufs
Ihr Dokument wird hochgeladen, bitte warten...
Datenschutz (Pflichtfeld)