Software Engineer (f/m/d) – with RTCA DO-178B/C (m/f/d)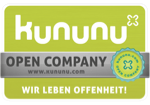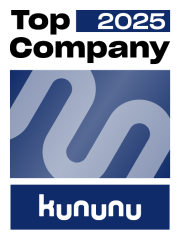 Berlin
Arbeitnehmerüberlassung
Vollzeit
Fachkraft
IT / Kommunikationstechnologie
Jetzt bewerben
Direkt vom Handy bewerben
Our offer:
Attractive and fair salary conditions
Extensive employee benefit programme "Orizon PlusPoints"
Training measures suiting your tasks and activities
Up to 30 days of annual leave
Personal support and qualified advice from the Aviation Unit offices, e.g. in Hamburg-Finkenwerder, Stade, Augsburg, Munich or Bremen
Remote work is also possible
Your prospective job:
For our international client in the field of automotive, we are looking for you as a Software Engineer (f/m/d) with RTCA DO-178B/C in Berlin.

Your responsibilities:
Establish the traceability between the High Level Data and the existing source code for the software functions
Develop the low level requirements out of the high level data along the established traces. Derived requirements needs to be identified and justified
Allocate the low level requirements to configuration units and describe the dependencies between the units. The configuration units shall be a functional decomposition of the software components
Determine the relations between the units in terms of control and data flow
Inconsistencies (bi-directional traceability not given, low level requirements not fulfilled by source code, source code would require compromising low level requirements etc.) needs to be documented and reported (Problem Reports)
Problem Reports will be clarified with the customer's development team. A formal procedure for discussion and decision needs to be established
Perform the technical reviews of the SDDD and fixing all related issues
Your profile:
University degree in a suitable field
Professional experience in a suitable field
Very good knowledge of RTCA DO-178B/C based software development for critical systems
Knowledge in software related requirements engineering as well as in the aerospace industry
Knowledge in programming languages ADA and C
Experience in projects with DAL levels higher than C
Good knowledge in dealing with MS-Office
Good English and German skill both spoken and written
Your partner:
Looking for your dream job? Orizon will assist you! With our individual advice and personal support, you will find the job that suits you best.
Orizon ranks among the ten largest HR service providers in Germany and is one of the market leaders for Germany's medium-sized enterprises. Serving renowned companies, we hire out and place skilled workers and managers from all professional fields with renowned companies. Find your job with us!