Performance Improvement Manager (m/f/d)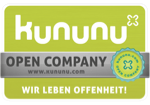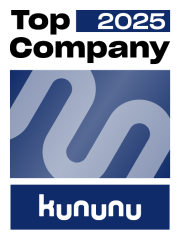 Manching
Arbeitnehmerüberlassung
Vollzeit
Fachkraft
Luft- und Raumfahrt
Jetzt bewerben
Direkt vom Handy bewerben
Our offer:
Attractive and fair salary conditions
Extensive employee benefit programme "Orizon PlusPoints"
Training measures suiting your tasks and activities
Up to 30 days of annual leave
Personal support and qualified advice from the Aviation Unit offices, e.g. in Hamburg-Finkenwerder, Stade, Augsburg, Munich or Bremen
Your prospective job:
You are acting as Performance Improvement Manager (m/f/d) for transport and customs for our client Airbus Defence and Space in Manching.

Your responsibilities:
Lead and manage TC&L activities and projects to boost TC&L excellence
Define and implement the necessary improvement activities, best practices and transversal projects in TC&L to improve overall performance and driving it towards excellence through an efficient management of TC&L operational teams and main stakeholders
Accountable for the TC&L Performance KPI s deployment and analytics
Overall performance management and performance visibility/ reporting and digitalization
Definition of KPI's and business and process indicators in alignment with ADS and TOP requirements to ensure visibility and satisfy the programme lines needs
Foster prevention through process and performance KPIs and analytics of TC&L anticipating issues and risks and working in a collaborative way with stakeholders
Performance analysis of inventories and warehouse management
Guarantee and ensure SMART database for TC&L
Digital transformation through digital solutions and data management
Lead IT enhancements in EWM at the MASC Warehouse
Support local TC&L teams for Performance improvements
Analysis of demand management to define TC&L action plan to adapt TC&L business to the demand and defined the economic impacts
Contribute to TC&L transformation plan to boost excellence
Manage TC&L reporting structure and templates
Promote improvement mindset in order to drive TC&L maturity and performance towards excellence
Actively interface and support other internal improvement initiatives, e.g. Momentum to guarantee alignment
Boost ethics and compliance management
Ensure adherence to TC&L processes and support and boost standardization
Your profile:
Completed studies with a focus on Supply Chain / Logistics or comparable
Professional experience in logistics, project management as well as process planning and management
Excellent skills in MS-Office and SAP
Fluent English and German, both spoken and written
Your partner:
Orizon GmbH is your capable partner when it comes to standing out from the crowd on the labour market. With our individual advice you will find the job that suits you best. Being among the top ten German HR service providers, our company's range of services includes the personnel secondment and placement of both skilled workers and executives of all professional fields.
Orizon's "Aviation" unit is the specialist for personnel secondment in the aerospace sector and – thanks to its excellent industry experience – offers you interesting perspectives in this field. You have an appropriate qualification and are interested in working in the aerospace sector? Or you already have gained experience in aerospace? Then, we are exactly the right partner for you.

Verarbeitung des Lebenslaufs
Ihr Dokument wird hochgeladen, bitte warten...
Datenschutz (Pflichtfeld)