Engineer DOA Management (f/m/d) (m/f/d)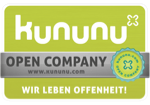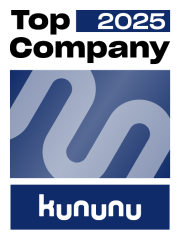 Manching
Arbeitnehmerüberlassung
Vollzeit
Fachkraft
Luft- und Raumfahrt
Jetzt bewerben
Direkt vom Handy bewerben
Our offer:
Attractive and fair salary conditions
Extensive employee benefit programme "Orizon PlusPoints"
Training measures suiting your tasks and activities
Up to 30 days of annual leave
Personal support and qualified advice from the Aviation Unit offices, e.g. in Hamburg-Finkenwerder, Stade, Augsburg, Munich or Bremen
Your prospective job:
For our customer Airbus Defence and Space you are acting as DOA Management & Expertise Engineer (f/m/d) at the location Manching.

Your responsibilities:
DOA Management & Expertise Engineer (f/m/d)
Lead process for demonstrating DOA compliance to the Airworthiness Authorities of the design organisation manuals, including evaluation and approval management with the Airworthiness Authorities of the changes to the design organisation manuals
Ensure that compliance check lists are established and maintained in conformity with the design assurance system, and that these ones, together with the associated procedures,methods and tools, demonstrate compliance with the applicable Airworthiness Authorities regulations
Ensure that DOA procedures approved baseline for each design organisation approval is accurate and available for the design organisation
Support assessment of design assurance system's procedures to ensure DOA compliance (under the responsibility of the process / procedures owners)
Own processes and procedures related to the design assurance system linked to compliance with airworthiness, environmental protection and operational suitability data requirements under Airworthiness & Product Integrity CoC
Manage design organisation approvals, obtaining new ones and extending the existing ones including new privileges and/or products
Define design organisation and process requirements applicable to DOA Suppliers
Coordinate the qualification phase of DOA Suppliers for new programmes or work packages with the support of DOA Supplier Control Engineers
Manage design assurance system significant changes from the application until their acceptance by the Airworthiness Authorities, including their implementation and deployment within the design assurance system
Interface with Airworthiness Authorities (DOA related) for all activities regarding the management of the design organisation approvals
Provide DOA expertise support to the overall design organisation
Support Airworthiness & Product Integrity CoC domains as DOA expert upon request
Support Airbus DS programmes engineering bidding process for those aspects DOA related
Represent Airbus DS in the rule-making relevant to DOA matters
Your profile:
University degree in aeronautics and space
Several years of professional experience in Design Engineering, Engineering, aeronautics and space, project management, technical documentation
Experience in DOA and Airworthiness, including interface with the Aviation Authorities
Good knowdledge in dealing with MS-Office and SAP
Fluent German and English skill both spoken and written
Your partner:
Orizon GmbH is your capable partner when it comes to standing out from the crowd on the labour market. With our individual advice you will find the job that suits you best. Being among the top ten German HR service providers, our company's range of services includes the personnel secondment and placement of both skilled workers and executives of all professional fields.
Orizon's "Aviation" unit is the specialist for personnel secondment in the aerospace sector and – thanks to its excellent industry experience – offers you interesting perspectives in this field. You have an appropriate qualification and are interested in working in the aerospace sector? Or you already have gained experience in aerospace? Then, we are exactly the right partner for you.